| | |
| --- | --- |
| CRAMA AURELIA VIȘINESCU - MUNTENIA / DEALU MARE | ‹ BACK |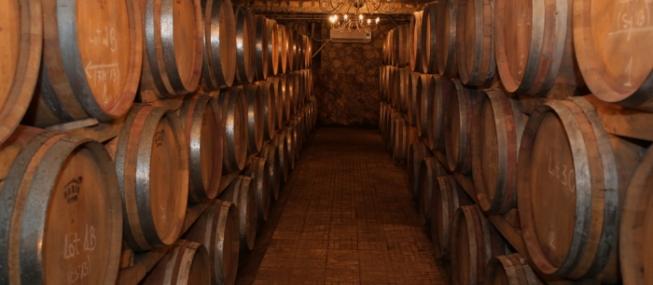 Domeniile Sahateni is a family business established in 2003 which Aurelia Visinescu says she would not have started without the help and support of her associate, her cousin in law, Steve Cacenco. Pursuing her aim to produce high quality wines, Aurelia chose the center of Dealu Mare wine region, on the hills surrounding the Carpathian Mountains, benefiting from the diversity and generosity of the land.
The 82 ha of vineyards are close to the winery, on the hills surrounding the Carpathian Mountains, located in Sahateni, Naeni and Fintesti villages, lying from the bottom of the hills were the whites and Pinot Noir are growing up to the top where we cultivate the late ripening reds. The growing varieties are native ones such Fetească Alba, Tamaioasa Romaneasca, Feteasca Neagra and international varieties – Sauvignon Blanc, Chardonnay, Pinot Grigio, Merlot, Syrah, Pinot Noir, Cabernet Sauvignon.
The winery is located in the heart of Dealu Mare wine region, well known for high quality wine, 7 km North East from Mizil, on national Road B1, Ploiesti-Buzau.
Passion and dedication are the defining traces of the people who work at Domeniile Sahateni. The administrative office is based in Bucharest, while the production, quality control and logistics personnel are located at the winery.
The wines produced at Domeniile Sahateni are distributed both nationally and internationally.
Winery visits - Wine tastings
| | | | |
| --- | --- | --- | --- |
| Winery tour, wine tasting - 5 wines, bread and cold platter | 85.0 lei / | | (19.0 euro) |
Contact for wine tastings:
Phone: +40 212 110 9 77
E-mail: office@domeniilesahateni.com

Program:
For organized groups: Monday – Saturday, 10:00 – 18:00 (last visit starts at 16:00).

Booking in advance with minimum one week prior.
Wine tasting: group of minimum 8 people.
Payment by cash and bank transfer in advance.


Prices include VAT.
Prices to the services offered by wineries, hotels and specialty stores listed on the website may not be accurate and may be altered at any time.

Muntenia / Dealu Mare wineries