EVENTS
BLIND TASTING OF SPARKLING WINES
A bottle of bubbly can mean a celebration or simply a dinner with wine lovers or friends.
At the most recent ReVino tasting held in the elegant ambience found in the center of Bucharest, at Winestone Victoriei37, the participants had the opportunity to taste sparkling wines made through the classical method, fermentation in the bottle, and to choose their favourite taste from the presented Romanian and international choices.
Eugen Odainii, enologist at Domeniile Panciu told us how sparkling wines are made through the classic method, what fermentation in bottle, disgorgement, or the addition of expedition liqueur for sugar entail.
The tasted wines, champagnes and sparkling wines from Italy, Germany, Spain and last, but not least from Romania, were presented by sommelier Mihai Visoiu.
Because we wanted to show diversity, the wines were selected from those made by big champagne houses and wineries from Romania and they were tasted in bling by the participants. Bottles prices ranged from 60 lei to 700 lei. Each person selected their favorite based on their preferences, not knowing the name of the label.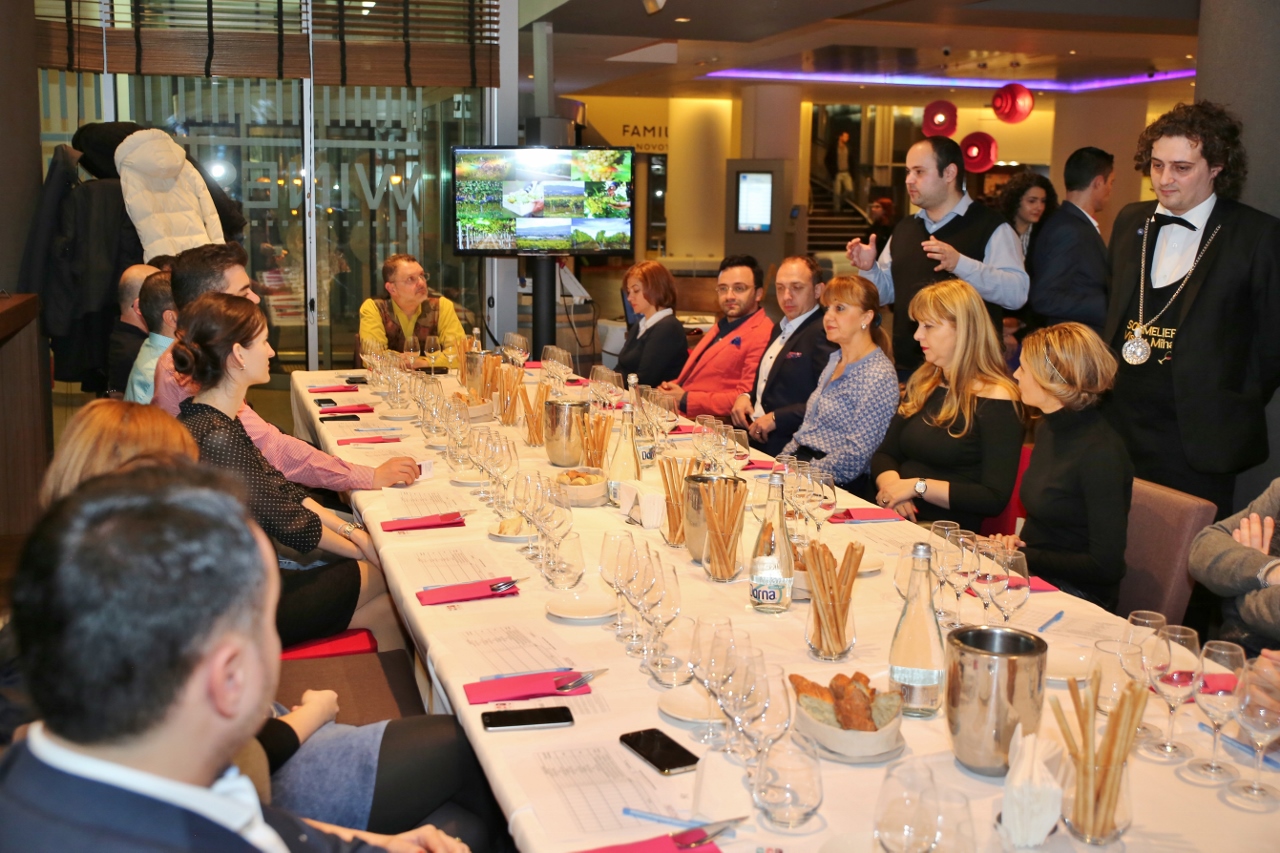 After the tasting, the Romanian sparkling wines were appreciated as much as the international ones, even if the label prices were significantly different.
You can find the complete list below:
Villa Huesgen Riesling Sekt Brut – Germany
Rotari Cuvee 28 + Trento DOC Brut – Italy
Jane Ventura Brut Nature – Spain
Taittinger Brut Reserve - France
Veuve Clicquot Brut - France
Moet Chandon Imperial Brut - France
Dom Perignon 2006 Brut – France
Prince Știrbey Crampoșie Selecționată Extra Brut - Romania
Cramele Recaș Muse Stars Brut - Romania
Domeniile Panciu Blanc de Blancs Brut - Romania
Domeniile Panciu Cuvee Prestige Brut – Romania
The evening was complemented by a friendly, socializing atmosphere and snacks selected to match the wines in the glasses.
We hope to see you at our next event!