GRAPE VARIETIES
NOVAC
Novac grape variety was obtained by Marculescu Mircea through individual selection from the variety Negru vartos and variety Saperavi, at SCDVV Dragasani. It was released in 1987.
Ampelographic characters. Adult leaves are medium sized (three-five lobs) flowers are normal hermaphrodite type 5, the variety is autofertile.
The grapes are medium in size (240-260 g), cylindrical shaped, uniaxial. The grape cluster is covered in berries. The berries are middle-sized (2.0-2.5 g), egg-shaped, they have a bluish-black colour. The flesh is red, juicy, non fragrant and has a sweet-sour taste.
In Dragasani vineyard bud opening is triggered roughly in mid April and vegetation period lasts 180-185 days.
The logs have full vigor and medium-good fertility. High production potential of 4.8-6.8 kg per log, respectively 20 to 25 t/ha.
The grapes reach full maturity in mid September, approximately 10 days before Merlot.
When the grapes have reached full maturity they accumulate around 208-220 g/l sugar and the total acidity (H2SO4) reaches 5.2 to 6.3 g/l.
The wine has a ruby-red colour, full-bodied, fine tannins and good acidity.
It is suitable for aging in oak barrels and then bottles.
Smell and taste: raspberry, soured cherry, cloves, black pepper, dark chocolate.
Can be served with: fresh and soft cheeses and fresh red meat.
Source: Nedelut Dumitru, Oliver Bauer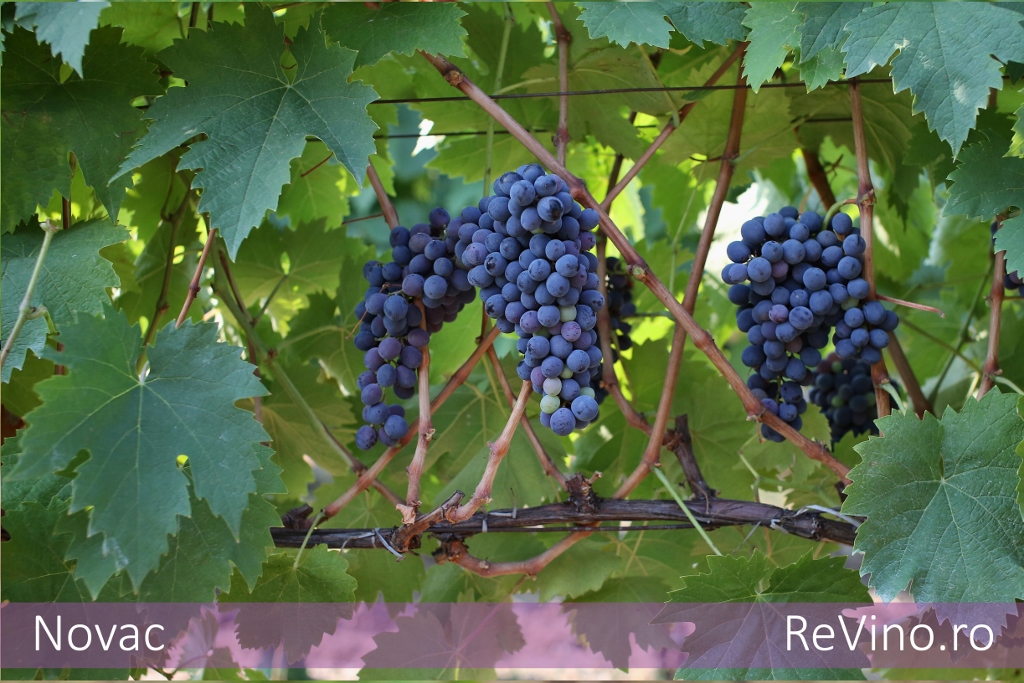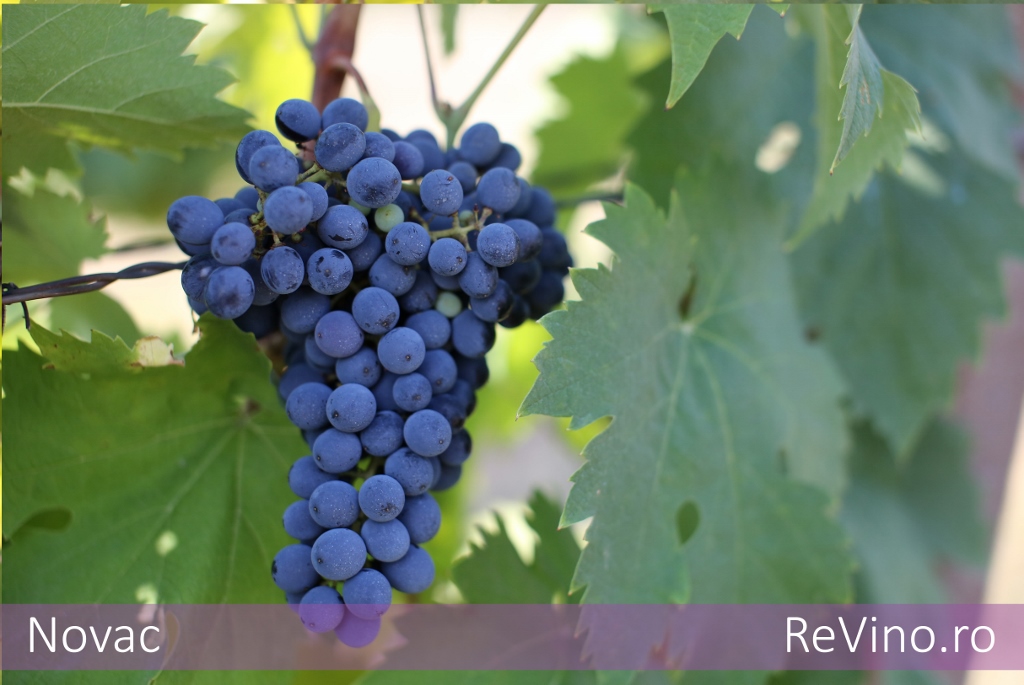 Other red grapes: Babeasca neagra, Feteasca neagra, Negru de Dragasani.