EVENTS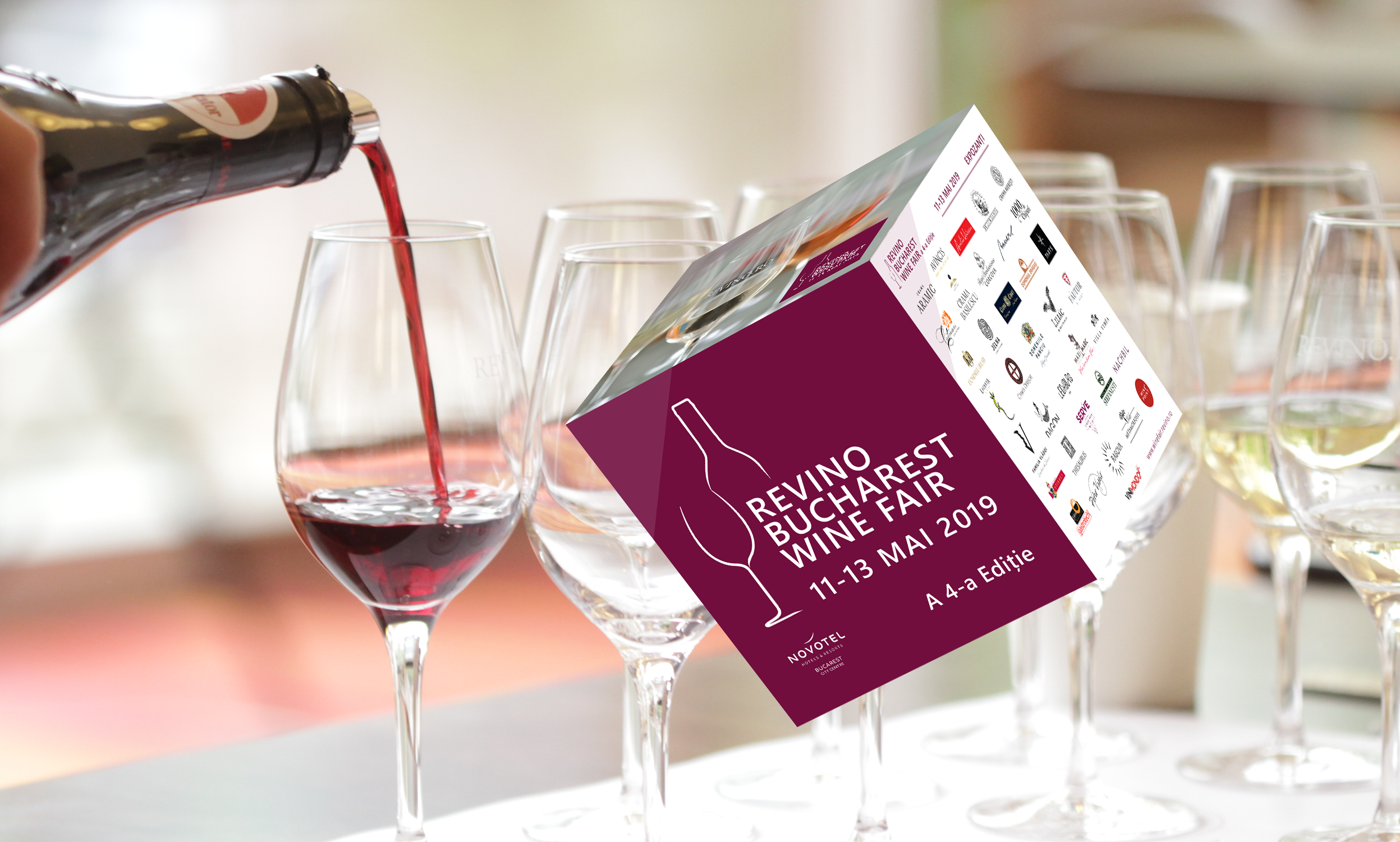 ReVino Bucharest Wine Fair
11-13 May 2019
4th Edition

CrameRomania.ro and ReVino.ro look forward to welcoming you to the fourth annual ReVino Bucharest Wine Fair, from May, 11-13, 2019 hosted in the same elegant venue, Novotel Hotel, Paris Hall, Le Foyer, Calea Victoriei, 37B, Bucharest.

The event continues its mission to promote quality Romanian wines, small and medium-sized wineries, responsible consumption, and local wine tourism. During the event you will be able to taste over 230 premium Romanian and international wines from 36 exhibitors, meet the people who produce them and hear the stories of the vineyards they come from.

On Saturday 11 and Sunday 12 May, wine lovers will be able to taste premium wines, discover the Romanian wine regions and plan visits to wineries.

Monday, May 13, is dedicated exclusively to HoReCa and Tourism operators to create a professional atmosphere for tasting and business.

The wine fair is completed by interactive masterclasses.

Opening Hours

Public
Saturday, 11th May, 12:00 – 20:00
Sunday, 12th May, 12:00 – 20:00
Tickets are available online or at the entry of the fair and include the event magazine.
http://winefair.revino.ro/tickets/

HoReCa & Tourism Operatord Day - access by invitation only - https://www.winefair.revino.ro/horeca-registration/
Monday, 13th May, 12:00 – 17:00

Contact
Alina Iancu
Managing Director
0743862874

Website www.winefair.revino.ro
Facebook https://www.facebook.com/events/2922765194415652/