USEFUL INFORMATION
WINE SERVING TEMPERATURES

According to convention, white and rosé wines are served cold and red ones are served at "room temperature", which is a fairly vague term. It's nice to know that this is just a convention - if you don't obey this rule, you could enhance your pleasure.

Demi-sweet white wines, sparkling wines and champagne are served at lower temperatures 6-8 ° C
White wines and dry rose wines should be served cool: 8-12 ° C

Light red wines are served at the basement light 10-12 ° C
Full-bodied red wines are served at room temperature 18-19 ° C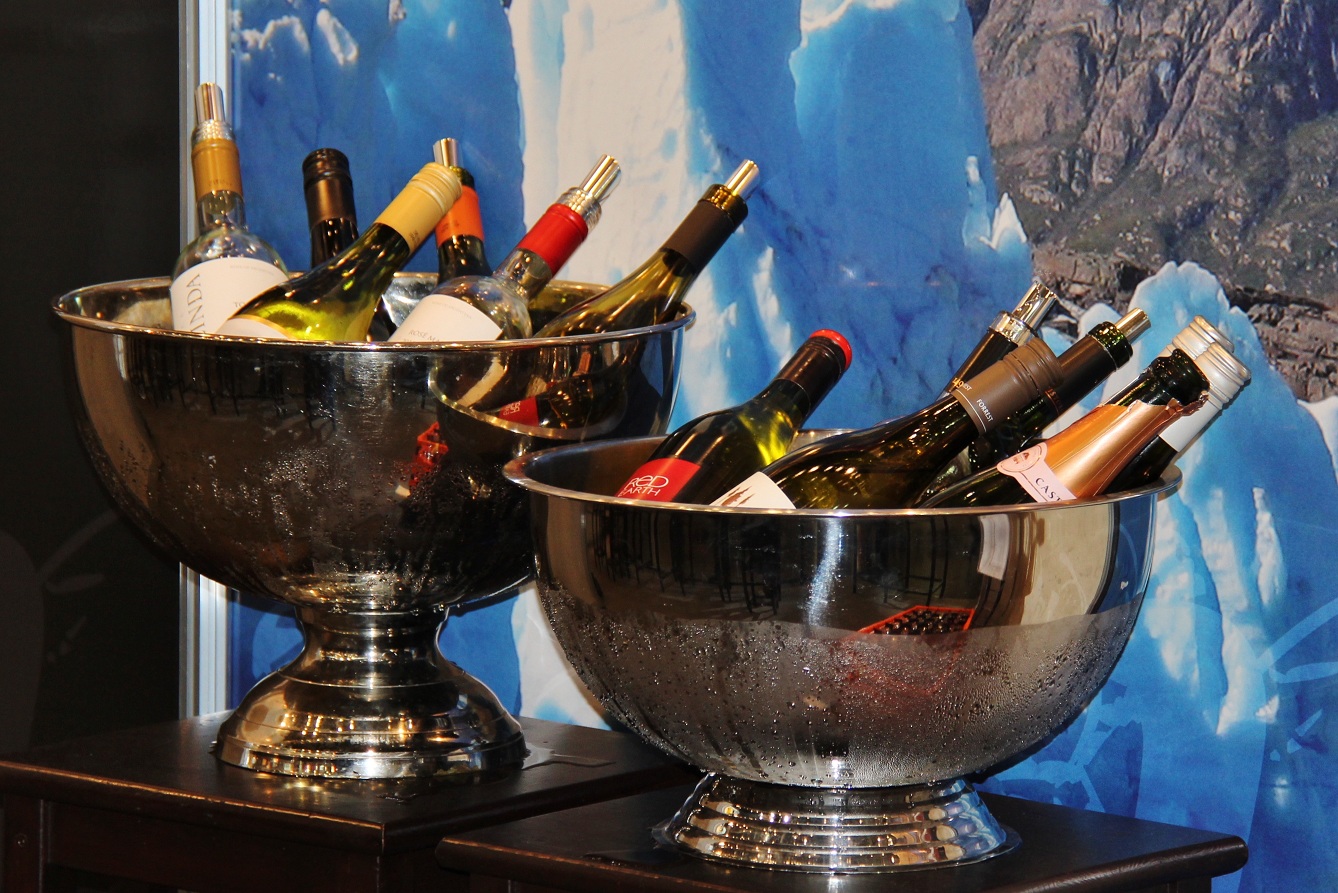 Usually, the warmer the wine, the more volatile compounds it gives out and the more powerful the flavours appear to be. A red wine served too warm, say 24 ᵒ C, will enter the irreversible process of turning sour. If you want to enjoy the maximum flavour of a wine - red, white or rose - drink it at 15 ᵒ - 18 ᵒ C. There is another factor to keep in mind: we all love that wine is refreshing and also intrigues us with its flavours. We all like soft drinks cold, just as much as we like to drink appetizer wines (usually white or rose) cold.
This custom came to be extended to all white wines. Full-bodied white wines (Chardonnay, Viognier, Semillon, those on Ron and many heavy white wines from warm climates) will be altered by a relentless cooling. In contrast, lighter red wines (Pinot Noir, Beaujolais, many wines with early aging) can be very pleasant and refreshing, if cooled a little.
After serving wine, its temperature increases by 1 ᵒ C every three minutes until it reaches room temperature. Do not forget that once in the mouth, the wine warms inevitably.
Cooling: A mixture of ice and water is more effective than ice cubes that touch only a small part of the glass surface.