EVENTS
CrameRomania.ro launches
Romania's wine map

CrameRomania.ro, the only bilingual online database of wineries in Romania, launches Romania's Wine Map, a handy tool for all those who want to discover Romania as a wine-growing destination.
Romania's wine map aims at identifying distinct areas in Romania, as well as helping tourists find the wine cellar they want to visit. The map contains an updated list of local vineyards and wineries and does not necessarily work as a tourist guide, but rather has an educational purpose, being an instrument dedicated to wine lovers looking to discover wine cellars and wine areas from Romania.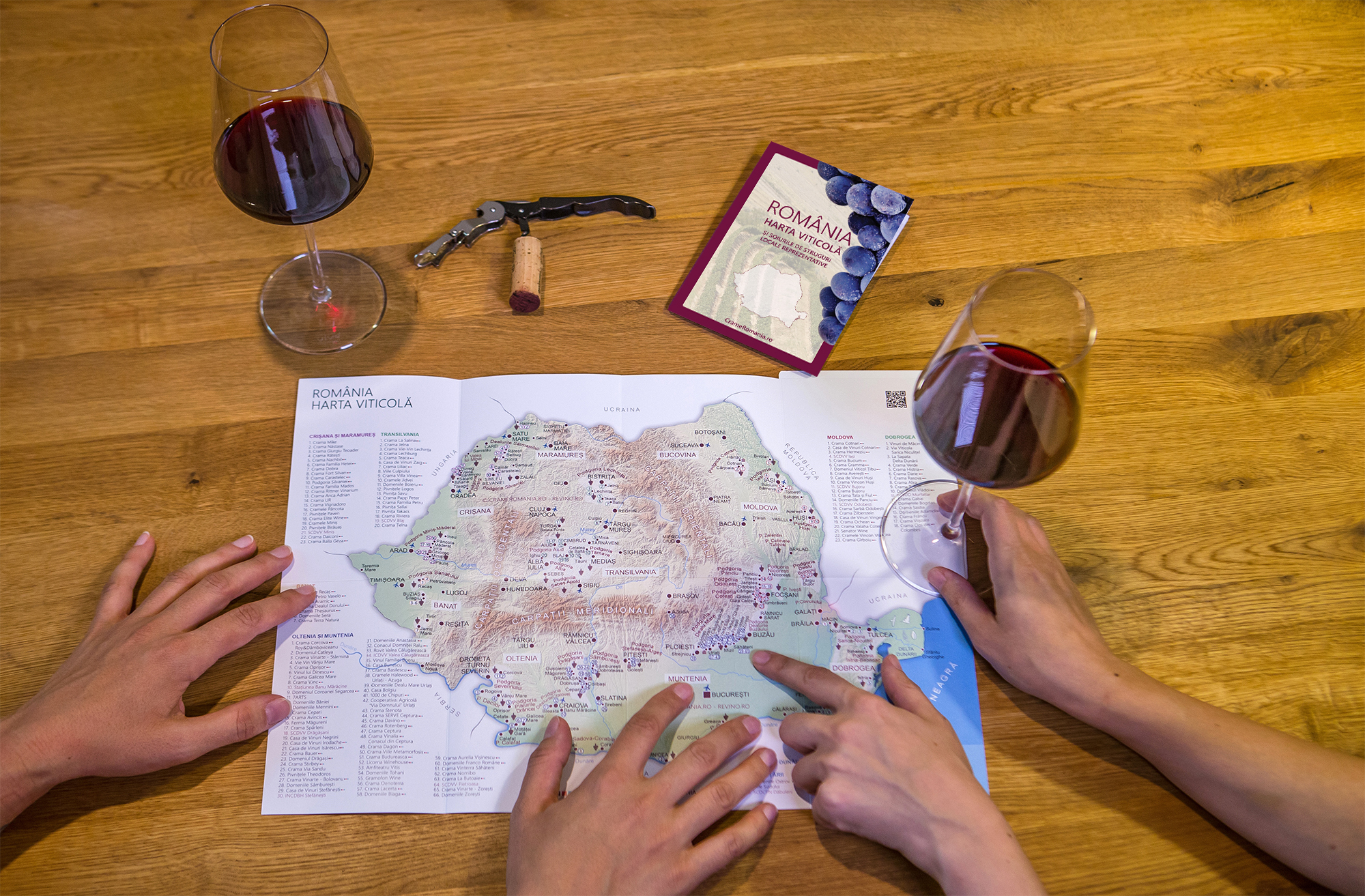 Focus on the wineries
The emphasis is on wineries that are involved in wine tourism: over 70 wineries marked on the map open their doors to tourists, 14 of them offer accommodation. The map will be constantly updated.
"We are launching a new wine map as we want to promote Romania as a wine-growing destination and to support the local wineries. We have a huge potential to be exploited and we contribute significantly to the development of wine tourism through our CrameRomania.ro and ReVino.ro projects, as well as through the wineries tours and the events we organize," says Alina Iancu, project manager.
Small guide of local varieties
The map also contains a small guide of representative local grape varieties of Romania. Thus, tourists will have the opportunity to learn the history and particularities of some grape varieties such as Feteasca alba, Feteasca regala, Feteasca neagra, Tamaioasa romaneasca, Grasa de Cotnari, Cramposie selectionata, Negru de Dragasani, Sarba or Busuioaca de Bohotin.

Paper size:
A3 - 297 x 420 mm
A6 - 105 x 148 mm
Contact: Alina Iancu, +40 743 862 874, salut@revino.ro